Next month Or on about the 20th or something of march we are haveing a new header and style .
Here is a sneck peck of what the new style will look like .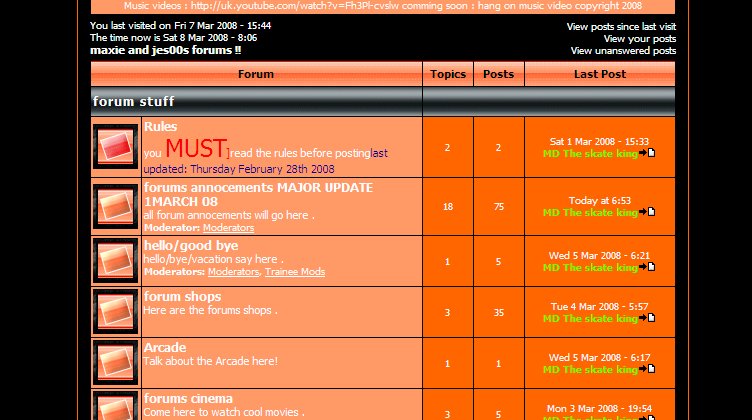 and the new header will be to do with easter . I'll be added march 23
But some ppl selebrate easter on april 27 so It'll stay there till the end .
Here is a sneck peck of it . http://www1.istockphoto.com/file_thumbview_approve/2890609/2/istockphoto_2890609_easter_bunny_incl_jpeg.jpg
Go there to see the sneck peek that is in the middle .
K then waddle on maxie .
_________________
I'll let you live Guest if you go to
here
I like to fly !